Tim currently serves as a Water Pollution Biologist for the Pennsylvania Department of Environmental Protection (DEP), where he focuses on biological assessments using fish communities. Prior to this, Tim worked as a Mining Conservation Inspector for DEP and as a seasonal employee with the PA Fish and Boat Commission's Division of Environmental Services.  Tim holds a degree in Wildlife and Fisheries Science from Penn State University and can be found hunting and fishing when he's not working on house projects.
Dr. Argent is currently a professor at California Univ. of Pennsylvania where he performs a variety of fisheries related research and teaches various courses in support of the Bachelor's program with a concentration in Fisheries and Wildlife Sciences. He currently advises the California University Student Sub-unit of the PA AFS Chapter. Dr. Argent is a past President and past Ex Comm member of the PA Chapter. At the Parent society level, Dr. Argent served as the Symposia Program co-Chair for the national AFS meeting held in Pittsburgh in 2010 and as the Northeast Education Committee representative (2010-2012). Presently he serves as a member of the Professional Certification Committee. Dr. Argent is also a life member of the American Fisheries Society and can't think of anything else he'd rather do than learn about fish.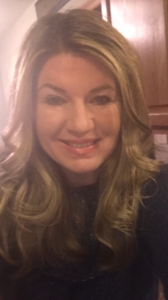 Secretary / treasurer:  Heather Smiles
Heather studied Wildlife and Fisheries Science at Penn State University. Before returning to the PFBC in 2007, she worked in the environmental field for both the private sector and other county and state agencies. Currently she serves as the Chief of the Pennsylvania Fish and Boat Commission's Division of Environmental Services. Heather and her staff of biologists ensure protection of the Commonwealth's aquatic resources  by working collaborative with the Department of Environmental Protection on many of their permitting programs. Additionally her staff are responsible for gathering baseline biological information through various surveys for fish, freshwater mussels,reptiles, amphibians and aquatic macroinvertebrates.  Outside of work, Heather enjoys spending time with her two teenage sons and three Labrador Retrievers.
Past President: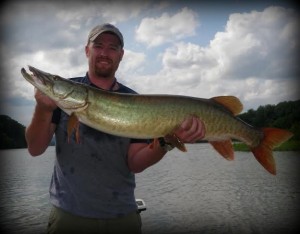 Jordan Allison
In 2011, Jordan was hired by the Pennsylvania Fish and Boat Commission as a Threatened and Endangered Species Review Biologist with their Division of Environmental Services. Jordan began his career in Northcentral Pennsylvania where he earned a B.S degree in Fisheries Biology at Mansfield University. During his time at Mansfield, Jordan had the opportunity to work for a variety of federal and state agencies including the National Park Service in Yellowstone National Park and Oregon State University. When Jordan is not out looking for rare fish,freshwater mussels or juggling stacks of paper, he enjoys fishing for Smallmouth Bass on the West Branch Susquehanna River and duck hunting with his Yellow Lab Addy.
Allen was hired by the Pennsylvania Fish & Boat Commission as a Fish Culturist at the Pleasant Gap State Fish Hatchery in 2010. In 2012, he accepted his current position as Fisheries Technician in the Cooperative Nursery Unit in the Division of Fish Production Services at Benner Spring State Fish Hatchery and Research Facility.  Most of his time with this position is spent inspecting trout nurseries, offering technical guidance to volunteers operators, and conducting fish health emergency inspections at the 164 cooperative nurseries operated statewide.  He earned a B.S. degree from Mansfield University in Fisheries Biology in 2008 and during that time was fortunate enough to work with the US Fish and Wildlife Service working with Atlantic Sturgeon, Striped Bass, and Atlantic Salmon at their Lamar office.  Outside of work he enjoys hunting, fishing for Black Bass (when his wife allows) and spending time with his daughter Kennedy, the newest addition to the family,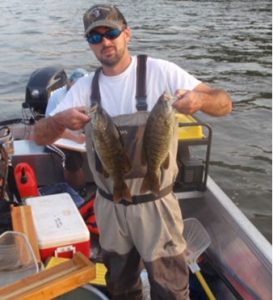 Excomm Member:  Aaron Henning 
Aaron is an AFS Certified Fisheries Professional, 2007 graduate of Penn State and currently works as an aquatic biologist for the Susquehanna River Basin Commission. There he manages multiple fisheries projects including American eel re-introduction, smallmouth bass monitoring and SRBC's large river assessment project. He serves as the agency's fisheries lead and taxonomist for EPA's national surveys and holds positions on technical advisory committees for smallmouth bass and migratory fish restoration. Areas of interest include rare, threatened and endangered species, hydroelectric/energy development, nonnative fish distributions and crossing political boundaries to study fish. He has worked in every major drainage in the Commonwealth and frequently collaborates with and supports fellow resource agencies' fisheries-related projects. Outside of work Aaron spends the summers kayaking Swatara Creek and winters snowmobiling the mountains of Pennsylvania. Aaron grew up in rural northeastern Pennsylvania and currently resides in Harrisburg with his wife and son.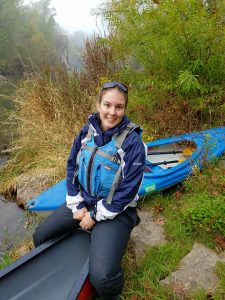 Student Representative: Sara Mueller
Sara is a graduate of The Pennsylvania State University with both an undergraduate (Schreyer Honors College, 2014) and Masters degree (2016) in Wildlife and Fisheries Sciences. She will begin her PhD this fall working with Brook Trout in Pennsylvania. Sara's past research has focused on aquatic ecology ranging from community interactions with invasive species to metabarcoding eDNA samples for aquatic organisms. Through her work, she advocates for the integration of knowledge between aquatic and terrestrial ecosystems; and encourages collaboration and cooperation across respective disciplines. Outside of academics, Sara enjoys teaching hunter education courses, hiking and camping with her dog, and nature photography.