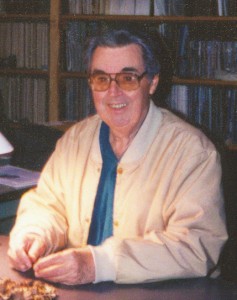 The Pennsylvania Chapter is soliciting applications for its annual Cooper Award. This award was created to honor the memory of the late Penn State Professor Emeritus of Zoology, and famed author of Fishes of Pennsylvania and the Northeastern United States, Edwin Lavern Cooper, Ph.D.
Under this award program, the Pennsylvania Chapter will provide a travel award in the amount of $250 (in-state travel) or $500 (out of state travel) to a deserving Pennsylvania graduate and/or undergraduate student to present a podium or poster presentation at a 2016 conference:
Student applicants are asked to submit a 500- to 700-word article explaining their own research, or a research project in their laboratory or college/university. The article must be written in a style (i.e., journalistic) understandable to the general public. Students may write about research that has been completed, is in progress, or is in the planning stages.
A committee selected by our Chapter's Executive Committee will judge all entries received by the deadline. The winning article will be published in our next Chapter Newsletter. Articles are to be submitted electronically by February 1st to the chapter at [email protected].