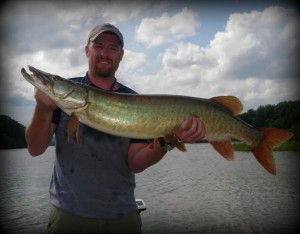 President: Jordan Allison

Jordan was hired by the Pennsylvania Fish and Boat Commission as a Threatened and Endangered Species Review Biologist with their Division of Environmental Services at Pleasant Gap. Jordan began his career in Northcentral Pennsylvania where he earned a B.S degree in Fisheries Biology at Mansfield University. During his time at Mansfield, Jordan had the opportunity to work for a variety of federal and state agencies including the National Park Service in Yellowstone National Park and Oregon State University. Wanting to continue his education, he moved to Michigan in 2009 where he pursued a M.S. degree at Grand Valley State University. In Michigan, Jordan assessed the reproductive success of an adfluvial Walleye population which spawns in the Muskegon River, a tributary to Lake Michigan. When Jordan is not out looking for rare fish, Unionids, or juggling stacks of paper, he enjoys fishing for Smallmouth Bass on the West Branch Susquehanna River and duck hunting with his Yellow Lab Addy. Jordan's favorite Pennsylvania native fish species is the Muskellunge Esox masquinongy.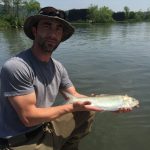 President Elect: Tim Wertz
Tim currently serves as a Water Pollution Biologist for the Pennsylvania Department of Environmental Protection (DEP), where he focuses on biological assessments using fish communities.   Prior to this, Tim worked as a Mining Conservation Inspector for DEP and as a seasonal employee with the PA Fish and Boat Commission's Division of Environmental Services.  Tim holds a degree in Wildlife and Fisheries Science from Penn State University and can be found hunting and fishing when he's not working on house projects.
Secretary / treasurer:  Mary Walsh
Mary Walsh has worked in the aquatic resource field for 15 years. She's an aquatic ecologist with the PA Natural Heritage Program at Western Pennsylvania Conservancy. She works on conservation of freshwater organism. Mary's education includes a B.S. in Ecology, Ethology, and Evolution from the University of Illinois at Urbana-Champaign and a M.S. in Ecology from Penn State University.
Doug has served as the Ichthyologist and Nongame Fisheries Biologist for the Pennsylvania Fish and Boat Commission's Environmental Services Division since 2007.  Doug's primary duties are related to Commonwealth-wide fisheries conservation, species of special concern, invasive species, taxonomy, and distributions of fishes.  He got his start at Fish and Boat in 2005 as a Fisheries Biologist Aide.  Doug earned a B.S. (2000) in Environmental Resource Management with a technical area in water resources and a M.S. (2008) in Wildlife & Fisheries Science, both from the Pennsylvania State University.  He has been involved in research related to endangered species life histories, distributions and statuses of fishes, and evaluations of aquaculture feeds.  He has been a certified automotive technician and loves hunting, fishing, rock climbing, and pretty much anything adventurous.
Dr. Argent is currently a professor at California Univ. of Pennsylvania where he performs a variety of fisheries related research and teaches various courses in support of the Bachelor's program with a concentration in Fisheries and Wildlife Sciences. He currently advises the Subunit Chapter of the PA AFS Chapter – newly formed in spring 2014. Dr. Argent is a past President and past Ex Comm member of the PA Chapter. At the Parent society level, Dr. Argent served as the Symposia Program co-Chair for the national AFS meeting held in Pittsburgh in 2010 and as the Northeast Education Committee representative (2010-2012). Presently he serves as a member of the Professional Certification Committee. Dr. Argent is also a life member of the American Fisheries Society and can't think of anything else he'd rather do than learn about fish.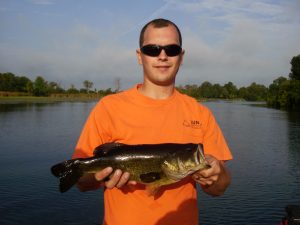 Excomm Member:  Allen Keim Allen was hired by the Pennsylvania Fish & Boat Commission as a Fish Culturist at the Pleasant Gap State Fish Hatchery in 2010. In 2012, I accepted my current position as Fisheries Technician in the Cooperative Nursery Unit in the Division of Fish Production Services at Benner Spring State Fish Hatchery and Research Facility.  Most of my time with this position is spent inspecting trout nurseries, offering technical guidance to our volunteers, and conducting fish health emergency inspections at the 164 nurseries that we operate statewide.  I earned my B.S. degree from Mansfield University in Fisheries Biology in 2008 and during that time was fortunate enough to work with the US Fish and Wildlife Service working with Atlantic Sturgeon, Striped Bass, and Atlantic Salmon at their office in Lamar, PA.  Outside of work I enjoy hunting, fishing for and Black Bass (when my wife lets me!) and also spending time with the newest addition to my family, my daughter Kennedy.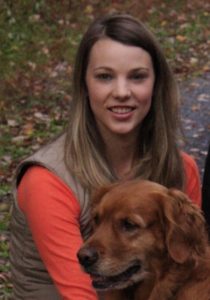 Student representative: Megan Kepler Schall
Megan is currently pursuing a PhD at Penn State University studying research topics related to smallmouth bass ecology and health in the Susquehanna River Basin. She began this work in 2013 after the completion of her MS degree (August 2013) at Penn State University on bioenergetics of two lake trout morphotypes.  Prior to her graduate work, Megan received a BS in Biology (2009) from Lock Haven University and completed two fisheries internships during her time there.
Megan was born and raised in central Pennsylvania and has a deep connection to both fisheries research and protecting environmental resources. Her current research on smallmouth bass involves a wide range of research topics including population genetics, radio-telemetry, fish health research, and emerging contaminants. During any free time she may have, Megan enjoys spending time outside, whether it be hunting with her husband or taking her dog Lily with her almost everywhere she goes.